Meet Our Team Dr. Meredith Cruse
Bio coming soon! Dr. David Gordon
Bio coming soon!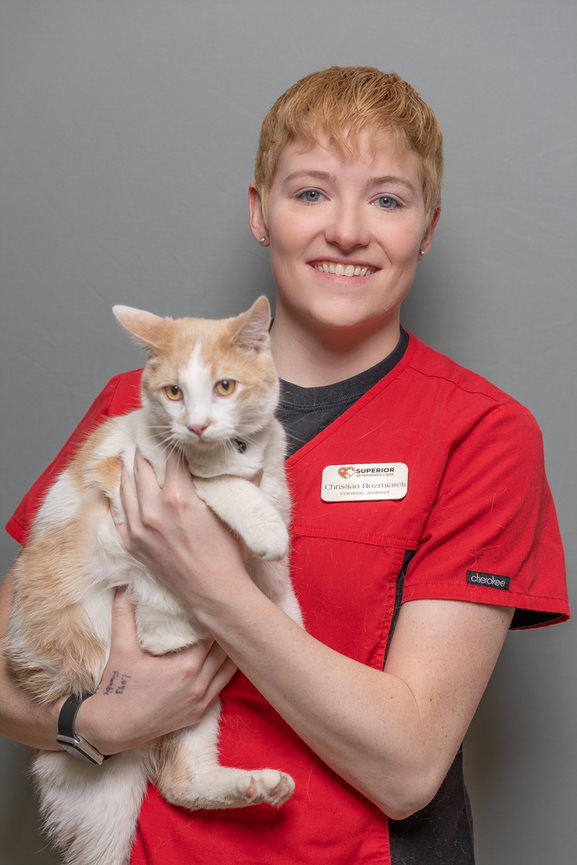 Christian Rozmiarek
Originally from the Nebraska Panhandle, Christian is one of our talented vet assistants. She may be a familiar face in the clinic, as she has been with our team for 3 and ½ years and has made this clinic her "home away from home." Christian's love for animals is evident in her calm, patient nature with even the most fearful and grumpy patients: she has earned her title of our "animal whisperer." Christian has always been an advocate for animals, choosing to spend her spare time helping with local rescues via fostering and advice. When she isn't spending time with patients in the clinic, she is home snuggling her two dogs, Cooper and Ollie, and her five cats: Murray, Monkey, Calvin, Hobbes and Walter.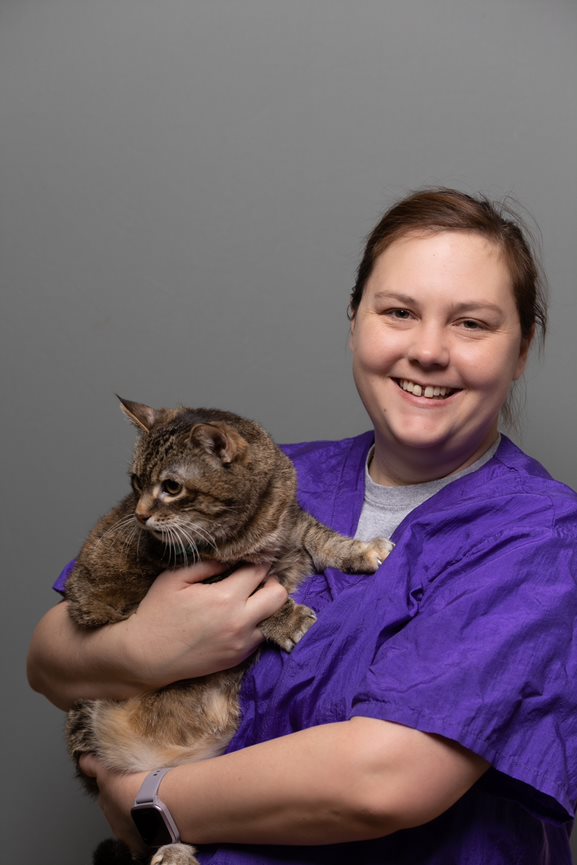 Dawn Van Arsdale
Dawn grew up in Ashland. Growing up they had all sorts of critters from fish to guinea pigs to dogs. She got her first dog bathing job while in high school. She has been a professional groomer since 2009. Dawn loves her job and it really shows in her work. She has been with her significant other Ken for 13 years and together they have a spoiled cat named B.B. In Dawn's free time she likes to hang out with family and friends and force B.B to snuggle her on the couch.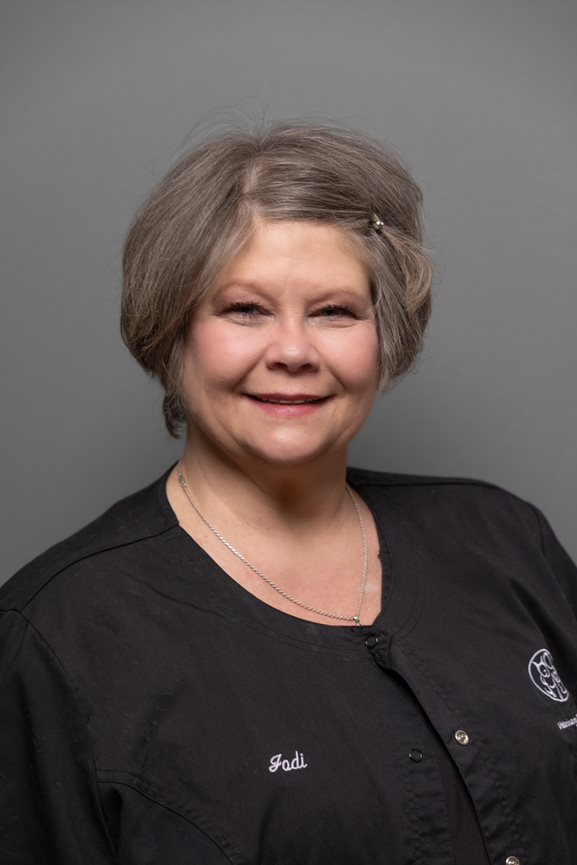 Jodi Benedict
Jodi is one of our client care specialists, she grew up in Columbus NE, married her high school sweetheart 33 years ago. She has 3 children, Rachel, Sara and Joelle and 2 dogs, Shadow a Cuban Havanese and Ginger a German Shepherd. Jodi enjoys crocheting, reading and travelling, especially seeing the mountains which reminds her how magnificent the creator of the universe is. She has a servant heart for helping people and animals, it is her passion.