Meet Our Team Dr. Meredith Cruse
Veterinarian
Bio coming soon!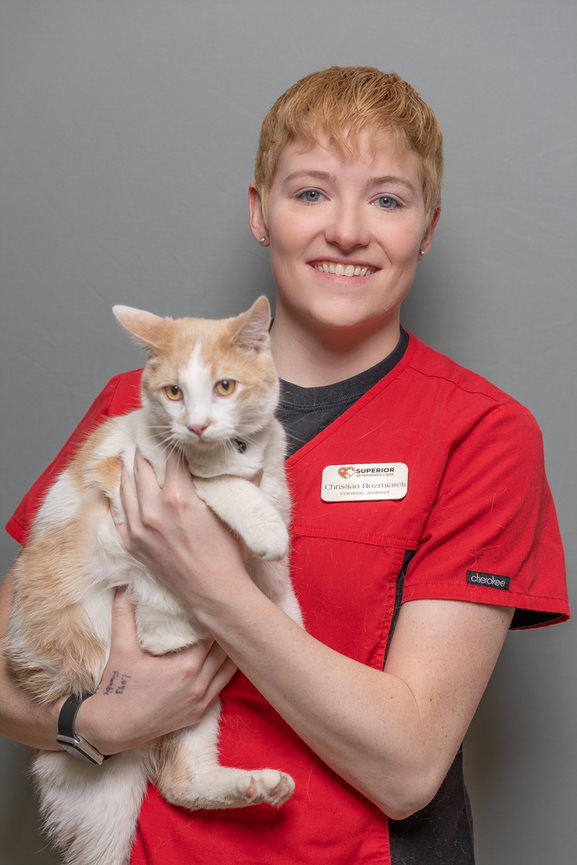 Christian Rozmiarek
Lead Veterinary Technician
Originally from the Nebraska Panhandle, Christian is one of our talented vet assistants. She may be a familiar face in the clinic, as she has been with our team since July of 2018, and has made this clinic her "home away from home." Christian's love for animals is evident in her calm, patient nature with even the most fearful and grumpy patients: she has earned her title of our "animal whisperer." Christian has always been an advocate for animals, choosing to spend her spare time helping with local rescues via fostering and advice. When she isn't spending time with patients in the clinic, she is home snuggling her three dogs, Cooper, Ellie, and Ollie, and her five cats: Murray, Monkey, Calvin, Hobbes and Walter.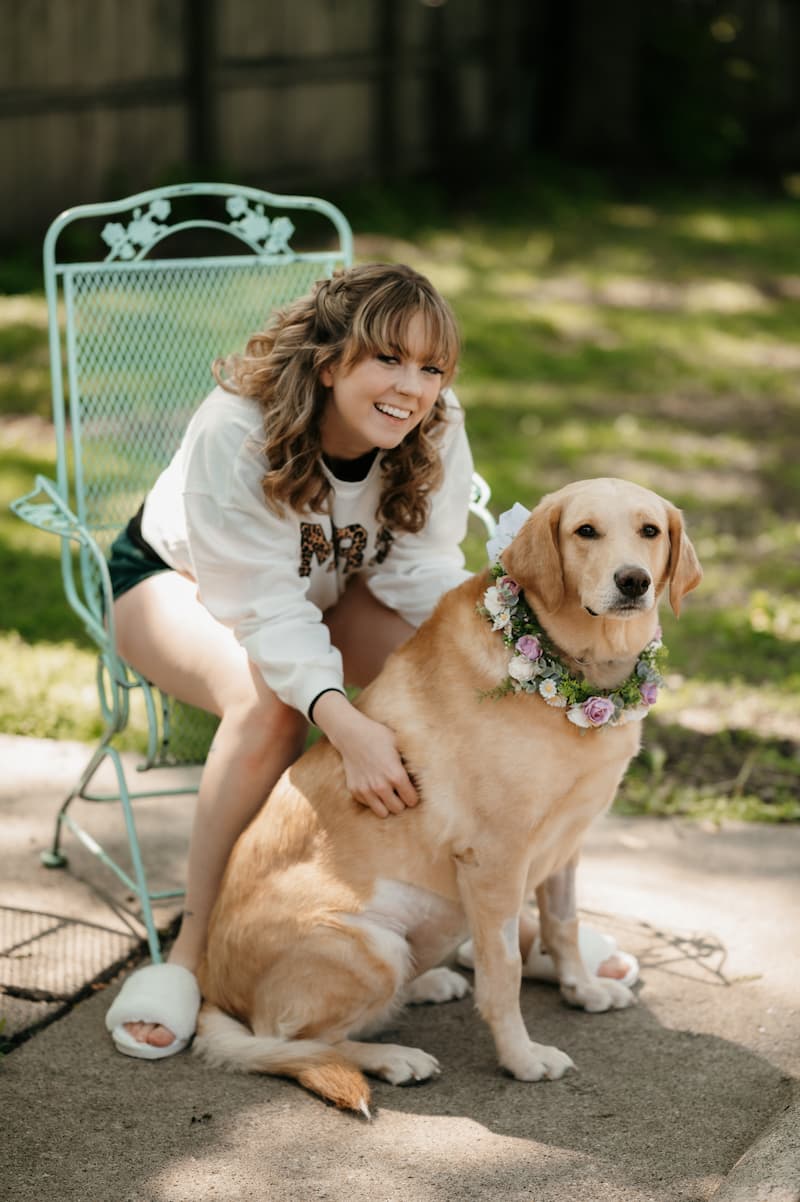 Madyson Wadle
Hospital Manager
Madyson recently became a Lincoln, NE, resident after living her entire life in Des Moines, Iowa! There, she studied Veterinary Technology and Animal Science at a local college and has been a veterinary assistant for the last few years. She married a UNL grad student in May 2023 and made the big move! Her dog, Bella (pictured), is a cancer survivor as of July 2023, though Bella continues treatment in Iowa. Madyson and her husband have a spunky tuxedo cat named Zuko at home that keeps them busy most days. Madyson's hobbies include painting, keeping her house plants alive, educating clients on veterinary medicine, and seeing Broadway musicals!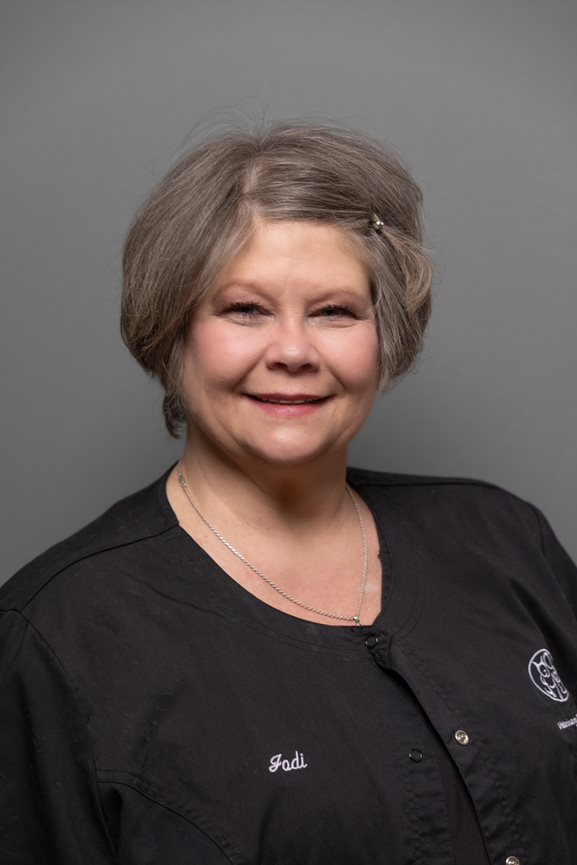 Jodi Benedict
Receptionist
Jodi is one of our client care specialists, she grew up in Columbus NE, married her high school sweetheart 33 years ago. She has 3 children, Rachael, Sarah and Joelle and 2 dogs, Shadow a Cuban Havanese and Ginger a German Shepherd. Jodi enjoys crocheting, reading and travelling, especially seeing the mountains which reminds her how magnificent the creator of the universe is. She has a servant heart for helping people and animals, it is her passion.